BROOKSVILLE, Fla. – Hernando rescue and recovery teams said Thursday they found the body of a second diver more than 130 feet deep in Buford Springs, one day after the men were reported missing while cave diving.
The first diver was found dead the day before. Three teenagers witnessed the men arriving at the Hernando County park Wednesday around 11 a.m., according to investigators. The teens – a 17-year-old and two 15-year-olds – arrived two hours earlier to swim and hang out by the water. 
Authorities identified the men as 52-year-old Todd Richard McKenna and 63-year-old Stephen Roderick Gambrell.
The teens spoke to the adults when they arrived. Both men entered the springs and dove "for a short time before resurfacing," according to a news release from the sheriff's office. The teens said they believed they were discussing whether to dive again and enter the "cave." 
The young witnesses said they were also possibly talking about whether they had enough air in their tanks to complete the dive, investigators said. 
PREVIOUS: One dead, one missing after diving incident at Buford Springs
"One of the divers is believed to have mentioned that he possibly had a leak in his tank," officials said in their report. "After a short time, both adults dove back down under the water."
Then, the teens noticed one of the divers return to the surface while floating face down. Investigators said they believed the diver was doing it intentionally to look for the second diver. However, they eventually noticed there were no bubbles reaching the surface.
"The juveniles swam over to check on him and received no response," according to the sheriff's office's news release. "The three juveniles were able to get the diver over to the dock, but were unable to lift him out of the water."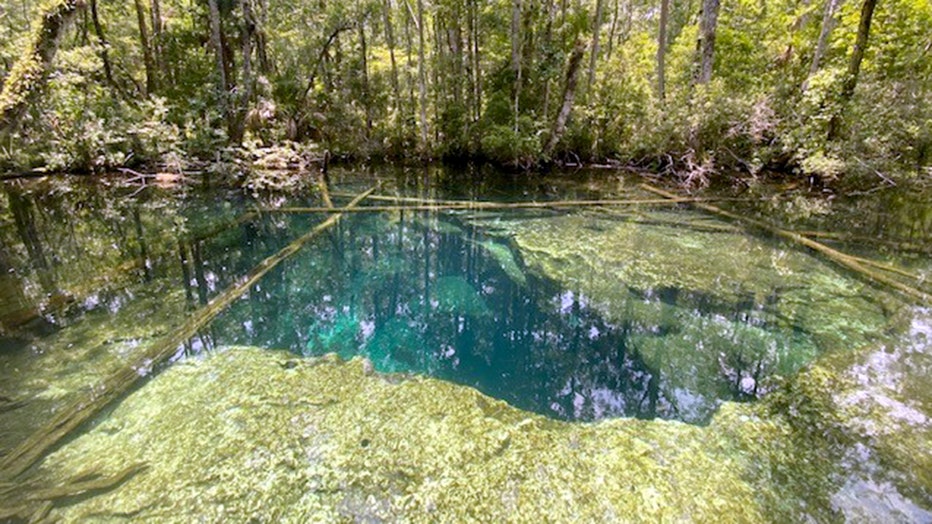 During this time, one of the teens called 911. Two deputies arrived, jumped into the water, and lifted the diver's body to the dock. Officials said the individual was "obviously deceased."
The deputies waited for the second diver to come to the surface.
"Knowing the divers discussed the amount of air in their tanks, deputies believed he would be surfacing any minute, as he would be running out of air," officials said. "As time passed and the second diver did not surface, it was surmised that he most likely experienced some type of problem in the cave."
Officials from Hernando County Fire Rescue, the sheriff's office, and Florida Fish and Wildlife were all searching for the missing diver. They located the body about 137 below the surface.
According to the investigators, neither of the divers showed any obvious signs of trauma and both had the appropriate diving equipment. However, as of Thursday morning, it's unknown if their equipment was functioning properly.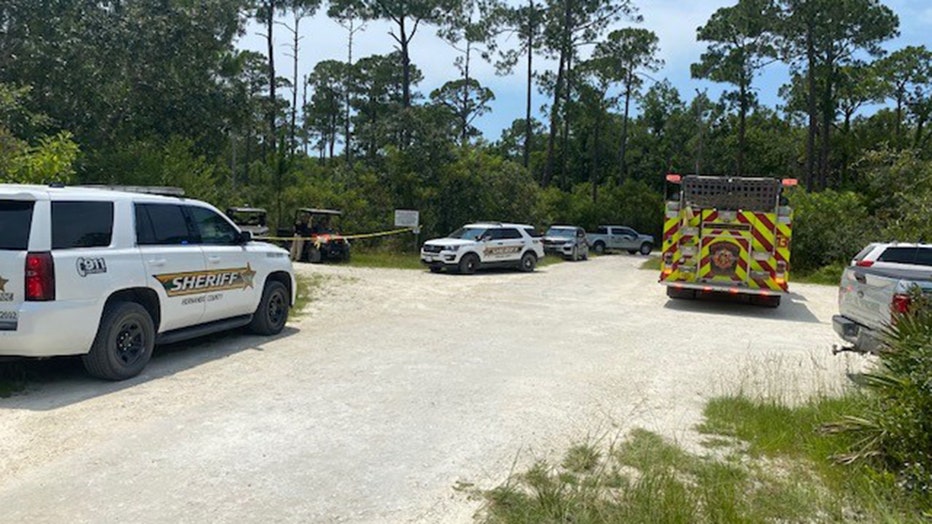 A final autopsy will be performed by the medical examiner. 
Buford Springs reaches depths of nearly 170 feet, and it's a popular spot for divers. It's located inside the Chassahowitzka Wildlife Management Area.
"It does attract a lot of open water divers," explained cave diving instructor Edd Sorenson, who has been doing body recoveries for more than 25 years.  "It is deeper than recreational limits. So a lot of people don't realize the hazards and potential dangers of the depth."
Another underwater cave system, Eagles Nest Sinkhole, is located about six miles away. It goes about 300 feet deep and stretches for a mile. Over the last 40 years, at least a dozen divers have died at the site. 
I have tried to give all kinds of news to all of you latest news today 2022 through this website and you are going to like all this news very much because all the news we always give in this news is always there. It is on trending topic and whatever the latest news was
it was always our effort to reach you that you keep getting the Electricity News, Degree News, Donate News, Bitcoin News, Trading News, Transfer News, Gaming News, Trending News, Digital Marketing, Telecom News, Beauty News, Banking News, Travel News, Health News, Claim News latest news and you always keep getting the information of news through us for free and also tell you people. Give that whatever information related to other types of news will be
made available to all of you so that you are always connected with the news, stay ahead in the matter and keep getting today news all types of news for free till today so that you can get the news by getting it. Always take two steps forward
All this news that I have made and shared for you people, you will like it very much and in it we keep bringing topics for you people like every time so that you keep getting news information like trending topics and you It is our goal to be able to get
all kinds of news without going through us so that we can reach you the latest and best news for free so that you can move ahead further by getting the information of that news together with you. Later on, we will continue
to give information about more today world news update types of latest news through posts on our website so that you always keep moving forward in that news and whatever kind of information will be there, it will definitely be conveyed to you people.
All this news that I have brought up to you or will be the most different and best news that you people are not going to get anywhere, along with the information Trending News, Breaking News, Health News, Science News, Sports News, Entertainment News, Technology News, Business News, World News of this news, you can get other types of news along with your country and city. You will be able to get information related to, as well as you will be able to get information about what is going on around you through us for free
so that you can make yourself a knowledgeable by getting complete information about your country and state and information about news. Whatever is being given through us, I have tried to bring it to you through other websites, which you may like
very much and if you like all this news, then definitely around you. Along with the people of India, keep sharing such news necessary to your loved ones, let all the news influence them and they can move forward two steps further.
Credit Goes To News Website – This Original Content Owner News Website . This Is Not My Content So If You Want To Read Original Content You Can Follow Below Links